New releases with Recycled Content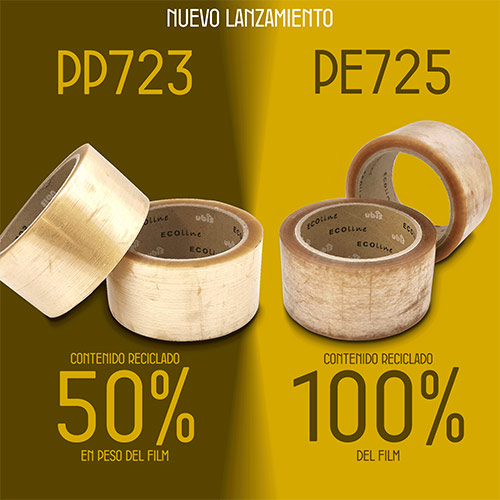 PP723, PP with 50% recycled content (of film weight) and PE725, PE with 100% recycled content (of film)
Both tapes are completely innovative in the market, as they are currently the only polypropylene and polyethylene tapes certified for recycled content.
Recycled content certified by a certifying body (SGS) on the basis of the international material traceability system ISCC PLUS.

Both PP 723 and PE 725 are circular tapes, as the residue from a previous process (industrial or domestic) serves as raw material input for the production of the corresponding film.