NEW KRAFT 700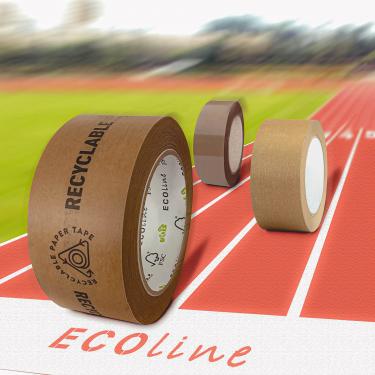 UBIS PRESENTS THE FIRST TRULY RECYCLABE TAPE
KRAFT 700 FSC®
NO NEED TO REMOVE THE TAPE FROM AROUND THE BOXES
As a result of our compromise with sustainability and the environment, we are proud to announce the launch of an eco-friendly range of products, starting by our flagship KRAFT 700 FSC®.
Our new KRAFT 700  is the first FSC® certificated  self adhesive tape with natural rubber adhesive.
It is the only self adhesive tape made from certified sustainable sources (paper and natural rubber) with certified recyclability.
At the end of its usage, our KRAFT 700 FSC® can be recycled directly by putting it into the blue container,  without need to remove it from the box.
The film is a repulpable kraft paper and its fibres can also be used to manufacture new paper articles. This has been certified by AENOR.
All the above makes it unique and the most sustainable natural rubber based paper tape in the market.
Don´t let anybody fool you with other similar paper based tapes!  Our KRAFT 700 is the only recyclable and FSC® certified self adhesive tape in the World.
For more information: